İdel's Ambition
Hi! Iam going to tell you İdel's skills and abilities.


She plays volleyball as a professional player. She has played in many volleyball matches. Her team is playing very well and she is the coach of the team. She can also paint incredible pictures and design clothes. She's interested in technological designing applications, and uses them.

She is planning to be a fashion designer, but is going to keep playing volleyball as a hobby. She is studying at Doğa Collage. She is also very successful in her main lessons. She always wears stylish clothes.

In my opinion, she will get a degree from a good university and will be a successful fashion designer in the future. And I will be helping her with my important and great ideas!



An imaginary myth from B Simon
Once upon a time; a girl called Kelly fell in love

with the tallest and the most handsome vivid of the land. The name of the land was "Flownia". Kelly was an ugly, blue eyed girl. She wasn't able to do any thing by herself because she was disabled. Kelly was living in a big and magical land but the land wasn't like the places that had been showing people all over the world as films or legends. She was a fairy and she was very small.
After she fell in love with the tallest man in the land though she was the shortest and smallest vivid in the land ;
She started thinking about how to be taller than him. It was almost an impossible mission for her. Although she was a fairy with magical power, she didn't have any potions to use.
She started talking to him; then tried to be his friend and she did. The tall and handsome vivid called Chris was an open, agreeable, sensitive, funny and an emotional vivid. He was a Christmas Elf, he had the highest rank of his job because of his size! Normally in Flownia; vivids and especially elfs were small and short, and that was the reason why tall vivids more took place or care about there.
Kelly started trying not to think about him because she was a very brave fairy so she was worrying about the pain that could hurt her in the future cuz' of her braveness.
One night alone, she cried for a while then decided to talk about the love which she felt deeply in her heart to Chris- wor her jacket than loaf around.
Evel: "don't Kelly please don't you'll feel bad if he says no"
Goodness: "do that yes or no , no matter what he say;try! You'll feel guilty then if you don't !"

She chose evil then promised herself to forget the strong love that she felt forever, clapped her hands to delete all the love she feels to Chris
My love myth finishes bad,

I love sad-finishing stories more .)
but hopefully my LİFE STORY finishes



Happy





Powered by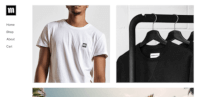 Create your own unique website with customizable templates.